Photo: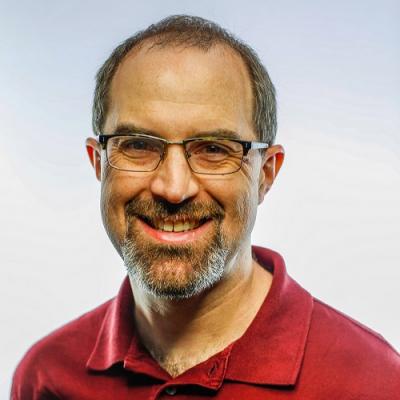 Associate Professor
Undergraduate Coordinator
Contact info
Research Interests:
Community engaged research, Food security/Food access, Housing, Urban development, Critical GIS
I'm a geographer studying how to make urban neighborhoods and food systems healthier and more equitable. My broad interests are in urban development and inequality, geographic information systems, political geography, and place effects on health. More specifically, my research focuses on the role of maps and spatial analysis in shaping our understanding of hunger, housing, poverty, and neighborhood development and enabling community organization around these issues.
I am an associate professor in the Department of Geography and the Department of Financial Planning, Housing, and Consumer Economics at the University of Georgia. I also direct the Community Mapping Lab in the Department of Geography and am an assistant director of the Housing and Demographics Research Center on campus. You can find more information on my specific research projects on my website. 
I am currently recruiting graduate students interested in studying disparities in access to food and housing, participatory and engaged research, and open source GIS tools. As a member of the Community Mapping Lab, students will gain experience with community engaged research, supervising and mentoring undergraduates, and networking with others through the newly formed Community Geographies Collaborative.
Education

Education:

Ph.D. (2013), University of Minnesota, Geography
M.A.T. (1999), University of Iowa, Secondary English Education
B.A. (1997), University of Iowa, English
Research

Selected Publications:

Shannon, J., Hauer, M., Weaver, A., and Shannon, S. (2018). The Suburbanization of Poverty: An Analysis of Projected Trends in the Atlanta Metropolitan Area. Professional Geographer. 70:1, 84-93.

Shannon, J., Shannon, S., Bagwell, G., and Lee, J.S. (2016.) Changing SNAP enrollment and benefits increased the number of small SNAP retailers in Georgia during the Great Recession. Health Affairs. 35:11, 2100-2108.

Shannon, J. (2015). Beyond the supermarket solution: Linking food deserts, neighborhood context, and everyday mobility. Annals of the Association of American Geographers.

Widener, M. and Shannon, J. (2014). When are food deserts? Health and Place, 30, 1-3.

Shannon, J. (2014). What does SNAP benefit usage tell us about food access in low-income neighborhoods? Social Science and Medicine, 107, 89-99.

Shannon, J. (2014). Food deserts: governing obesity in the neoliberal city. Progress in Human Geography, 38 (2), 248-266.